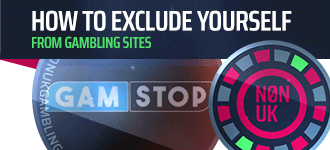 As you will no doubt be aware, there are gambling supports groups available, along with plenty of tools readily at hand that can help you help yourself give up gambling.
In this guide, I am going to be looking at some of the tools and software packages that you can make use of that are going to allow you from being able to access gambling sites online. If that is something you are very eager to do then please do read on.
Keep in mind that there are several different gambling site blocking tools available, and as such below I will be introducing you to each of them, and will also be giving you an insight into how they work too.
Top Gambling Site Blockers
The following five gambling site blockers are the ones that many people do tend to use, however, keep in mind that they can only be used as part of the process of you giving up gambling, for there are of course many other ways to gamble rather than just online.
What I will now do is to give you an overview of each of them, however, if any of them do catch your eye and you wish to make use of any gambling blocking tool, then please check out their respective websites.
Those websites can be found via the links below, but please do read through what each of them offers and the operating systems they have also been designed to be fully compatible with. Plus, do keep in mind too that there may be fees and/or charges associated with using any of them also.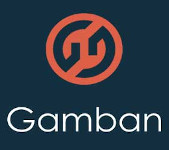 Gamban
Many people have reported that the gambling site blocking tool from Gamban is quick and completely hassle-free to install and use. It is also, you will be pleased to learn fully compatible with Android, Mac OS X, iOS, and Windows devices.
It is worth noting that some banks now are offering some of their customers who feel their gambling activities are getting of out hand a free trial of Gamban, always worth checking out if you do fancy testing out their product.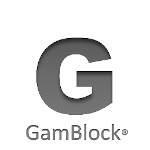 GamBlock
There is no doubt in my mind that a majority of those people wishing to give it gambling or at the very least have the temptation to do so remove from them online, will have at one time or another look over the tool offered by GamBlock.
It is fully compatible with all Windows computers and mobile devices that operate using the Android operating system, and it does have to be said using their tool is amazingly simple and very straight forward to use too.
Visit the GamBlock Website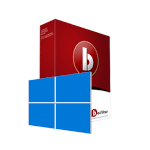 BetFilter
One of the later entrants into the gambling site blocking landscape, BetFilter is going to allow you to block yourself seamlessly from visiting any type of gambling-related site, therefore stopping you from being able to gamble at those sites.
As it can also be used on mobile devices such as Android and is also Mac and Windows compatible too, you will also be able to stop yourself gambling at online gambling sites if your laptop or computer utilizes either of those two operating systems.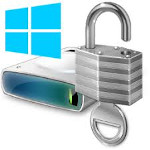 BetBlocker
Another gambling site blocking tool and one that has been found to be both solid and reliable is the BetBlocker too, now keep in mind that the only way you are going to be able to stop gambling online is by using as many different tools at your disposal but also using them.
As for the type of operating systems that BetBlocker will work with well it doesn't matter if your computer or laptop uses Linux, Windows or is a Mac device, you can use BetBlocker quickly and easily without any fuss or hassle, and that particular gambling site blocking tool is becoming much more popular thanks in no small part to its ease of use.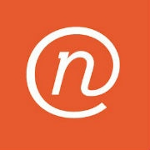 NetNanny
Any parents out there that may be in any way shape or form worried that their child may be experiencing some type of gambling addiction problem or simply wish to keep them away from adult orientated and gambling websites NetNanny comes very highly recommended.
You would have no problems installing it and getting it to work on and child's Windows computer or laptop and it is also fully compatible with all iOS and Android devices too.
If you have not yet made your mind up as to just which gambling website blocking tool you wish to use then please do make a point of looking at those listed above, for there is no doubt in my mind that you are going to find at least one of them suitable to you.
Resisting the Urge to Gamble Online
The problem that you are going to experience as someone who does gamble online or for that matter on any type of mobile device, is that you are still going to have the temptation to continue to do so, even if you do have any type of gambling blocking software or tool installed on any of your devices.
In fact, it is possible for those in the depths of a gambling-related problem to simply gain access to a device without such a tool or software installed upon it, and as such you are still going to have to have the ultimate of willpower to resist the urge to continue to gamble.
Therefore, I would urge you to set aside some time to work out your strategy to stop gambling and trying to circumvent those tools and/or software, and that it is when you may be best off getting someone to help you resist those urges.
There is no shame in admitting to those around you, such as friends and family members that you do have a gambling problem, and you will often be surprised at just how much strength and support they will be prepared to offer and give you too.