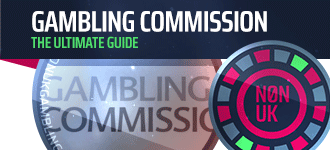 It is the UK Gambling Commission that has the task of laying down all regulations and rules regarding any gambling sites, land-based gambling venues along with any apps that allow people to gamble directly from them.
As such if any gambling company wishes to advertise their services in the UK, they are now legally required to first obtain a UKGC license, even if they currently hold a licensed to operate in any other country of the world.
I should also point out that the vetting procedure for UKGC gambling licensed is very robust and the owners and operators of any sites, apps or venues do have to go through very rigorous checks to ensure they are suitable and financially sound enough to operate.
This guide is going to look at some of the many rules and regulations that the UK Gambling Commission do impose on each of their license holders, and they have in the past fined some companies huge amounts of cash when an operator fails to adhere to their rules and regulations.
UK Gambling Commission Complaints Procedure
One question I am sure some of you may have about any individual UK Gambling Commission licensed site is whether you have a direct way of contacting them should you experience a problem at any of their license holders sites or which to make a complaint about any of them.
Regarding players and customers complaints, what you will need to be fully aware of is that they have a list of third-party organisations who are going to be able to look into your complaint about you and will then make a judgement on that complaint.
As such therefore please do be fully aware of the fact that whilst the UKGC will not be able to address your complaints regarding a problem experienced at their license holder sites they do have a set structure and procedure that you can follow to get help and assistance.
If you do have a complaint then feel free to check out their website for more details, and keep in mind that no matter how small or large you may feel your complaint or problem is there will always be a way of getting it investigated and looked into and resolved quickly too.
Responsible Gambling Tools
It doesn't matter which type or category of gambling site that is licensed by the UK Gambling Commission, they are all required to have a range of responsible gambling tools such as NetNanny, GamBlock and GamStop that users of those sites can very easily have access to and can make full use of.
As such if you do decide to sign up to any of those sites then once you log into your real money account you are going to be able to set a time for any deposit limit setting you may wish to put in place on your account, and once you reach that amount over the chosen period then you are not going to be able to make any additional deposits.
There will also be a timer setting too that will allow you to see just how long you have been playing and gambling for, and you can choose any period as your time limits, you will also find onscreen reminders popping up alerting you of the fact you have been logged in and gambling at any licensed site too and for how long you have been doing so.
Would strongly urge you to always set yourself some limits before you do start to gamble online or via a mobile gambling-related app, as that way and by doing so you are always going to be able to stay in full control when gambling.
Searching for UKGC License Holders
The UK Gambling Commission website will give you a full insight and listing or every single license holder, and as such if you do want to double-check whether any gambling site, gambling app or even land-based gambling venue has a license then you will be bake to do so directly via their website.
Keep in mind too that there are lots of technical requirements that software companies for example and also slot machine manufacturers and designers also have to adhere to too, so if you are very eager to know what those technical requirements are then do feel free to check out their website for more information.
Any individual or company that had had their licensed revoked will also be very clearly listed on their website, and they do put out regular news updates too, so make sure that you keep your eyes peeled for those also.
Gambling Sites the UKGC License and Oversee
You may be wondering just which types of gambling sites (including lotteries) the UK Gambling Commission oversee and regulate, well any type of site that offers any types of gambling facilities that are targeted and advertise in the UK are the ones which are licensed by them.
Online casinos are licensed by the UKGC and one thing to look out for when choosing such a site to sign up to and play at will be whether they are indeed displaying their license details, and also make sure there is a link through to the UKGC website on their sites too.
Poker sites are also another type of gambling site that need to be licensed by the UKGC, and therefore if playing poker is something you are looking to do online and you are based in the UK then look out for those displaying their license information on their website.
Bingo sites are large in number, and many companies such as newspapers and even retailers may have their very own fully branded bingo sites, however many of them are operated by a third party on their behalf.
Betting sites are also licensed by the UKGC and as such you will find big brand-named bookies licensed by them along with many of the much small independent bookmakers as well.